Back to area list
Risoul/Vars
---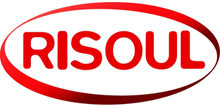 Risoul and Vars are located in the Hautes Alpes near the Ecrins National Park, which emphasises the natural beauty of this popular area. Within France, it is one of the southernmost resorts. Despite its southern position, it offers plenty of snow throughout the winter thanks to the north-eastern facing of most slopes. The whole resort has 180 km of pistes that will satisfy every skier, including free-riders.
According to long-term statistics, the big advantage of its geographical location is up to 300 sunny days a year.
These can be used for cycling trips directly encouraged by hundreds of km of marked bike paths. Those who prefer to walk will welcome many hiking trails, such as the ones in Ecrins National Park. After sports performances, you will certainly enjoy the opportunity to visit the sauna, cinema, gym and other facilities that serve to relax and regenerate.
---
Attractions:
Speed skiing track
"La Coni" piste with an incline of 93% in the first section
180 km of ski slopes
35 km of trails for cross-country skiing
---